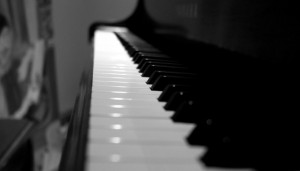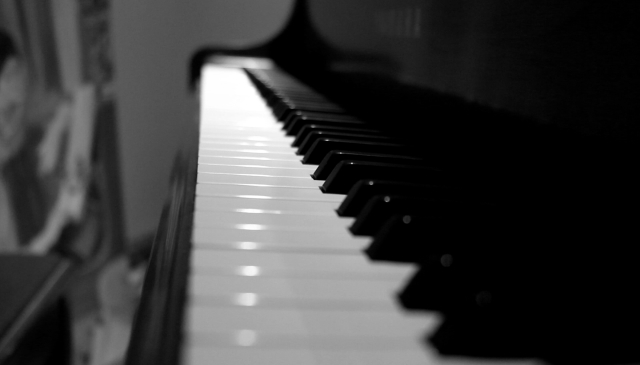 UPDATED with new links :: 2/15/16
One of the most important (and most difficult to obtain) parts of any good film is music.  Not just in an artistic sense that it must match up perfectly with the video, but in a legal sense as well.  Music legal uses, especially in YouTube videos are an especially confusing subject.  Not helping the matter is the fact that any time that you attempt to search for "free music" or even "royalty free music" online you end up with either illegal alternatives or music that is "royalty free" but that you still have to pay money to license.
Over the years, I've managed to cobble together a great list of quality websites that offer free and legal royalty free music for use in videos.
Most of these sites have a lot of offer in terms of Royalty Free and Creative Commons licensed music files.  Please note though, that some creative commons licenses do not permit you to use songs in a commercial aspect, so if you plan on making money off a video that you use the music with, make sure it is legal.
This is a list that I have amassed over several years of creating videos.  Most of these sites have a lot to offer in terms of royalty free and creative commons licensed music files.
TOTALLY FREE/PUBLIC DOMAIN MUSIC
:: Free music that is in the public domain and can be used for any works commercial or non-commercial.  Some artists may still ask you to credit them by name or website. ::
Curt Vernon – My friend Curt Vernon has a complete CD that he has recorded for God's glory.  All of his music is free to use in any way you wish.  If you use it, please link back here.

Troops in Combat Christian Rap – My friend Big T's Christian Rap group offers their music for free download from my website.  Use it in whatever you would like, the beats are awesome and heavy.  Please link back here when you use it. Update: Download TIC's new single "Light" here for free and use it as you wish.
PacDV – Pacdv offers a few free instrumentals for you to use royalty free. They just ask that you mention "Music by pacdv.com/sounds/" in your credits.
Peter John Ross – Peter John Ross has a few free songs here that you can use Royalty Free in your videos, just make sure you give him credit for them.
Public Domain 4 U – This site contains recordings of songs that were published prior to 1922 and are now in the public domain which means the public is free to copy and use the works in any way.  They may be old, but they're classics.
The Open Music Archive – This site is a little tricky if you're in the USA.  It offers public domain musical works that have expired copyrights in the UK.  So, if you live in the UK download away, but if you live in the USA you should read the FAQ on the site before using the music in your video.
Archive.org – You can get a ton of live recordings of bands here.  Most of the audio can only be used for non-commercial works though.  Check their Music FAQ for more information.
Audio Jungle – You may notice this linked to below in the Paid Royal Free Music section also.  The reason being is that every month Audio Jungle offers one track (usually a $14 value, regular license) for free use with your YouTube or other online videos.
Royalty Free Music – Most of their stuff costs money but they have a few shorter clips that are totally free for personal/non-commercial use.
Internet Audio Guy – Internet Audio Guy usually sells a lot of audio, but they have a few nice tracks for download.
MusOpen – Another site that offers music that has had the copyright expired.  You can get a lot of the classics on here and can search by composer.
Matt Mcfarland Beats – McFarland Beats offers music composed by Matt McFarland for free use in any project.  Just credit the songwriter.
The Free Firearm Sound Library – These guys had an idea on Kickstarter to create a large library of high quality gun sound effects for use in videos. All songs are CC0, NO RIGHTS RESERVED, meaning that you can use the library for free with no credit or royalty required.  This may not be music, but if you are needing gun sound effects for your short film, you should definitely check these guys out.
FREE CREATIVE COMMONS LICENSED MUSIC
:: Free music that can usually always be used for non-commercial works and occasionally commercial works as well depending on the license offered with each song.  Expect to usually have to credit the musician by name or a link to their website.::
Purple Planet – Composers Geoff Harvey and Chris Martyn let users use all music in their collection free of charge for web-based productions in exchange for a link to their site.

Vimeo Music Store – Vimeo now offers music both free and purchased that is royalty free for use in videos!
Royalty Free Kings – There's over 50 royalty free tracks you can use in your videos (even commercial ones) here at no cost.  All you need to do is provide a link back to their site either in the form of the video description, public Facebook page (like a business page), or a Tweet from a public Twitter account.  Once you do that you're allowed to use all the music on the free page.  You can see their rules for the free music on their licensing page.
ccmixter – This is a community music remixing site featuring remixes and samples licensed under Creative Commons licenses.
The Free Sound Project – The Freesound Project is just that, free sounds.  They are licensed under the Creative Commons and uploaded collaboratively.  Unlike CCMIXTER, The Freesound Project only concentrates on sounds, not songs.
Audio Farm – Audiofarm is another Creative Commons licensed music website.  There are a lot of options here.
Josh Woodward – Josh Woodward offers a ton of music for free licensed under the Creative Commons.  Just give him credit and you can use his stuff.  It's a little more rock and country oriented, but he has some chill stuff too.  A great mix of songs that I have used multiple times.  You can also buy Josh's music on Amazon if you would like to support him.
Incompetech :: Kevin Macleod –  If you've watched a YouTube video, you have probably heard Kevin's music. Kevin Macleod offers all of his musical creations under the Creative Commons license.  He has some really great stuff, I've used his music in numerous videos.  You can even use his music in your YouTube Partner program videos, just make sure that you link back to his site and give him credit.
Soundclick – Soundclick offers a lot of great Creative Commons licensed music, all you have to do is dig for it a bit.  Create an account and change the license type under your searching to Creative Commons and you'll find some good audio.
Derek Audette – Derek Audette has plenty of good songs under the Creative Commons license.  Just give him credit!
OPSound – More Creative Commons licensed music from a variety of artists and genres.  Use the menu on the left under the "Music" heading.
Beatpick – Beatpick offers a wide variety of licensed music for download.  If you are making a student or non-profit/non-commercial film then you are free to use any song on their site under the creative commons license.   Just create an account and select that option when downloading the music.
Bush of Ghosts – Offers creative commons licensed music from their CDs.
Podington Bear – Podington Bear offers all of their music under the Creative Commons Non-Commercial license so use all their music in Non-commercial works.  All of the music is also free to be used in student films and festivals.
Jamendo – Jamendo offers a lot of free Creative Commons licensed music.
Moby Gratis – Moby has set aside music for independent and non-profit filmmakers, film students, and anyone in need of free music for their independent, non-profit film, video, or short.
Audionautix – All the music at Audionautix was created by Jason Shaw and released under the Creative Commons license.  You can even use the music for commercial purposes, just credit Jason Shaw.
Dan-O Songs – Dan-O lets you use his music for free with a simple credit to him or for only $10 per track without credit.  For $49.95 you can license a royalty free 77 track pack from his site.
Royalty Free Heaven – Here are 18 tracks that you can use for your YouTube/Vimeo/DailyMotion videos.  Royalty Free Heaven requires you to register and subscribe to their monthly newsletter, and you must give them credit.  They also sell royalty free music and sound effects for decent prices.
Bandcamp – You'll have to do a bit of digging to find the free creative commons licensed music on Bandcamp but the music is better than most other sites.   This is because Bandcamp is hosting real indie artist's music.  I've linked to the search for "Creative Commons" tags, but if you find a song you really like and it's copyrighted, just use the contact form in the bottom right of each band's page to contact them directly and ask permission.
909Music – There are over 100 songs here for royalty free use with your videos. Just credit their site in your video description.

PAID CREATIVE COMMONS LICENSED MUSIC
:: Creative Commons licensed music that you will have to buy from the artists or a music website such as Amazon MP3.  Some big-name bands have offered their music for use in videos as long as you give them credit.  Usually, the music is only allowed for non-commercial works. ::

Nine Inch Nails :: Ghosts – Nine Inch Nails has made their Ghosts CD collection available under the Creative Commons Attribution Non-Commercial Share Alike license, meaning you can use it in non-commercial works as long as you give them credit.
Sigur Ros – The melodic rock band from Iceland, Sigur Ros, offers all of their music for use in any video as long as it isn't for commercial purposes.  If the film using the music is to be entered in a festival, a release form from their website must be filled out.  Some of their songs are available for download for free on the band's Media Page.  You can download any of their 148 MP3s on Amazon, or buy physical CDs for higher quality audio.

Bethel Music – Comprised of musicians such as Jeremy Riddle, Hunter Thompson, and Amanda Cook; Bethel Music is a team of writers, singers, and musicians that make current, contemporary worship music. I have spoken to their copyright agency and learned that you can use any songs by Bethel in your videos that you upload to YouTube because they have a direct agreement with YouTube for streaming. Be aware that if you want to upload your video to Vimeo or other sites you will have to obtain a paid license. You can purchase songs from Bethel to use in your YouTube videos at Amazon.
PAID ROYALTY FREE MUSIC
:: Paid for music that you can use in video productions without attribution to the composer.  Suitable when you have a commercial project or a lot of money to spend on music.  I will note when I have used these companies before and can vouch for them.  ::
Triple Scoop Music – Triple Scoop Music is one of several royalty free music sites that have popped up in the past year or so that are aimed at the quickly growing market of video creators that need music for their videos and are confused by the difficulties inherent with licensing good music from known musicians.  With extremely simple licensing ($60 gets you a song that you can legally use in a video for 99 years) and a good selection of over 10,000 tracks and growing, I plan on using Triple Scoop Music in the future.
Music Bed – One of my new favorite places to find music for wedding films.  The Music Bed has an awesome collection of growing songs that start at $49 for a perpetual music license.  The search interface even offers the ability to find specific tracks that would go well with a wedding highlight.  Be sure to check the blog to see what new Artists are available.
Audio Jungle – Audio Jungle is a virtual flea market of musical offerings for your video production.  Hundreds of artists run virtual storefronts and sell their music tracks for various prices depending on how the track will be used.  The site claims that audio prices start at $1 but good luck finding more than a random sound effect for that price.  Expect to pay an average of $14 for a track that you can use with your YouTube or Vimeo video.  Audio Jungle also offers music project files, sound effect packs, and loops.
Premium Beat – Premium Beat offers thousands of tracks royalty free.  This sounds like many online production music websites, but what separates Premium Beat from the others is the price.  Most tracks for online video use are only $30.  Premium Beat also offers watermarked mp3 downloads, so you can test the music before buying.  Most songs on the site have multiple versions such as full length, 60 second, 30 second, or loops, so you can license exactly what you need.  I have used Premium Beat before for YouTube and corporate commercial videos and they have been great.
SoundTaxi – Based out of Germany, SoundTaxi offers licensed royalty free tracks for a fee.  Payments can be in USD or Euros.
Jingle Punks – Aimed at offering new, upcoming, and hard to find songs for people that don't want the same music that everyone else is using.  A lot of tv shows use these guys.  You have to signup with a reason to even get into the site and licensing costs is on a per-project-basis, but their songs are really great.
Creative Music Collective – The guys at Creative Music Collective offer multiple mixes of songs for purchase.  With every song you purchase you get multiple mixes with it.  It's a great deal!
Neo Sounds –  Offering a variety of composed music, Neo Sounds is nice because they let you license the song once and use it in as many videos as you want.  Like Premium Beat, their prices are low and they let you choose from multiple versions of each song.

Please leave me a comment letting me know if I missed any music sites, I will gladly add more to this list!