My friend Big T, his three brothers, and cousin, comprise Troops in Combat. Way back in 2006, they recorded this Mixtape, and now they have given me permission to post it here for download. Big T and his relatives live submitted to God and desire to have Him use them to minister through their music. Years later, they are still reppin' Christ and working on a new mixtape. Download the songs below! Let God speak to you through them!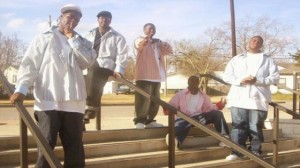 You can find Big T on Facebook and Twitter!
Download The Full Mixtape Here:
Download TIC Mixtape MP3 (Zip File)
You can listen to the individual songs here:
If you like this music you should also check out the other free music I have for download on my site by Curt Vernon.