You just bought a camera that shoots 10-bit footage, but when you copy that footage to Windows 10, you can't play it back! Even when you use VLC Media Player which normally plays anything you throw at it, the program freezes, or plays back incredibly choppy footage.
Here's how to fix this issue and playback your 10-bit videos smoothly, for FREE!
To start, while I love VLC Media Player, I've found that it has fallen short when it comes to playing back 4K 10-bit video files like the ones that I record with my Sony a7Siii. Instead, I'm going to recommend that you download and install the free MPV Media Player.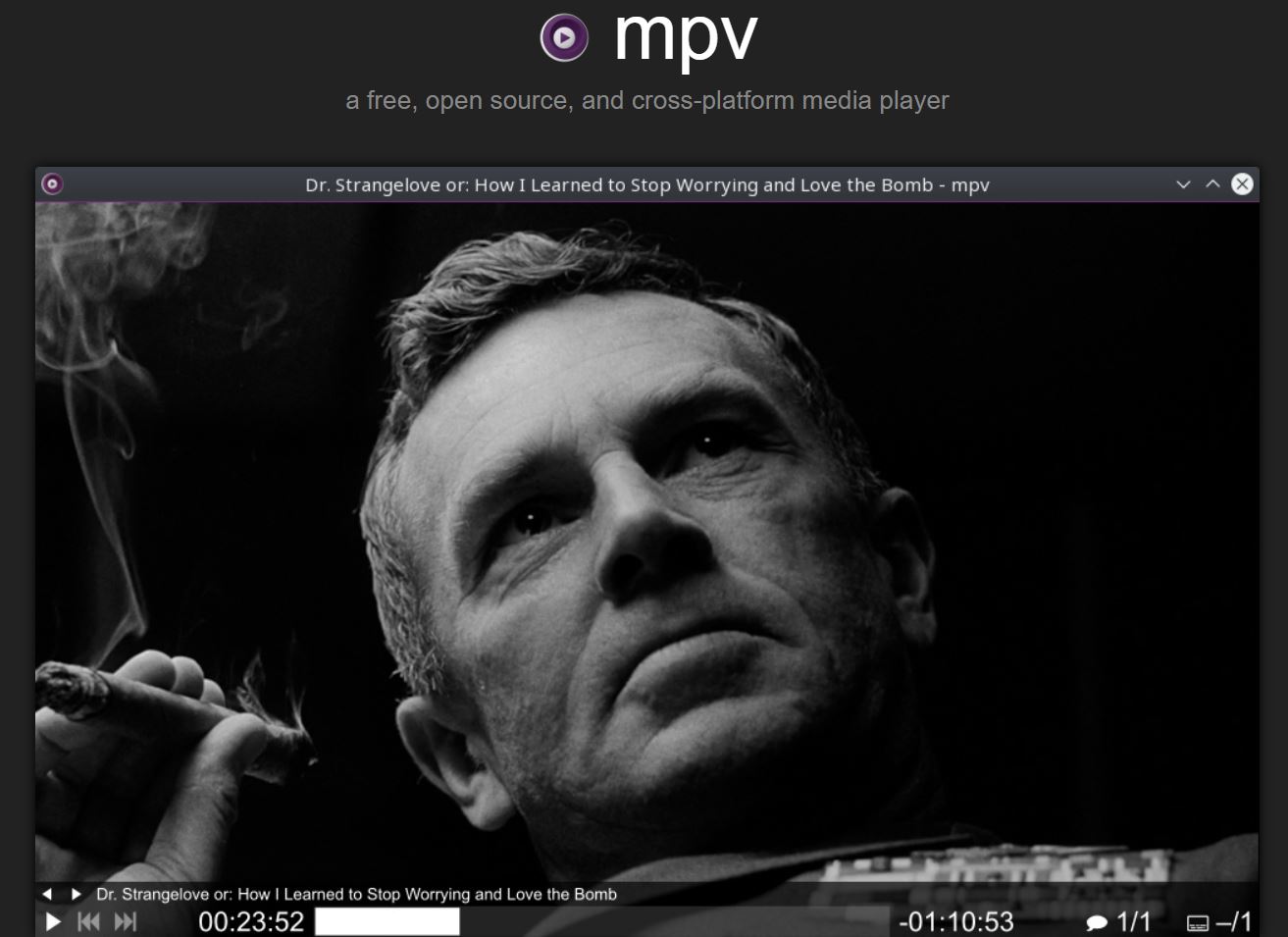 Click "Installation" at the bottom of the page.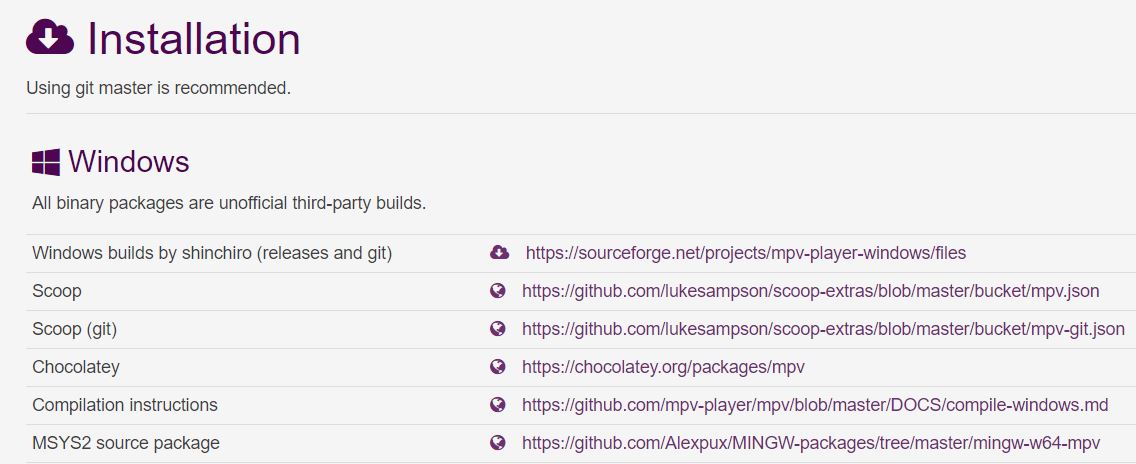 Then click the link next to "Windows builds by shinchiro".
Don't be overwhelmed by the amount of options available here. Click the folder labeled "stable" which will bring you down the download links for the stable version of the software.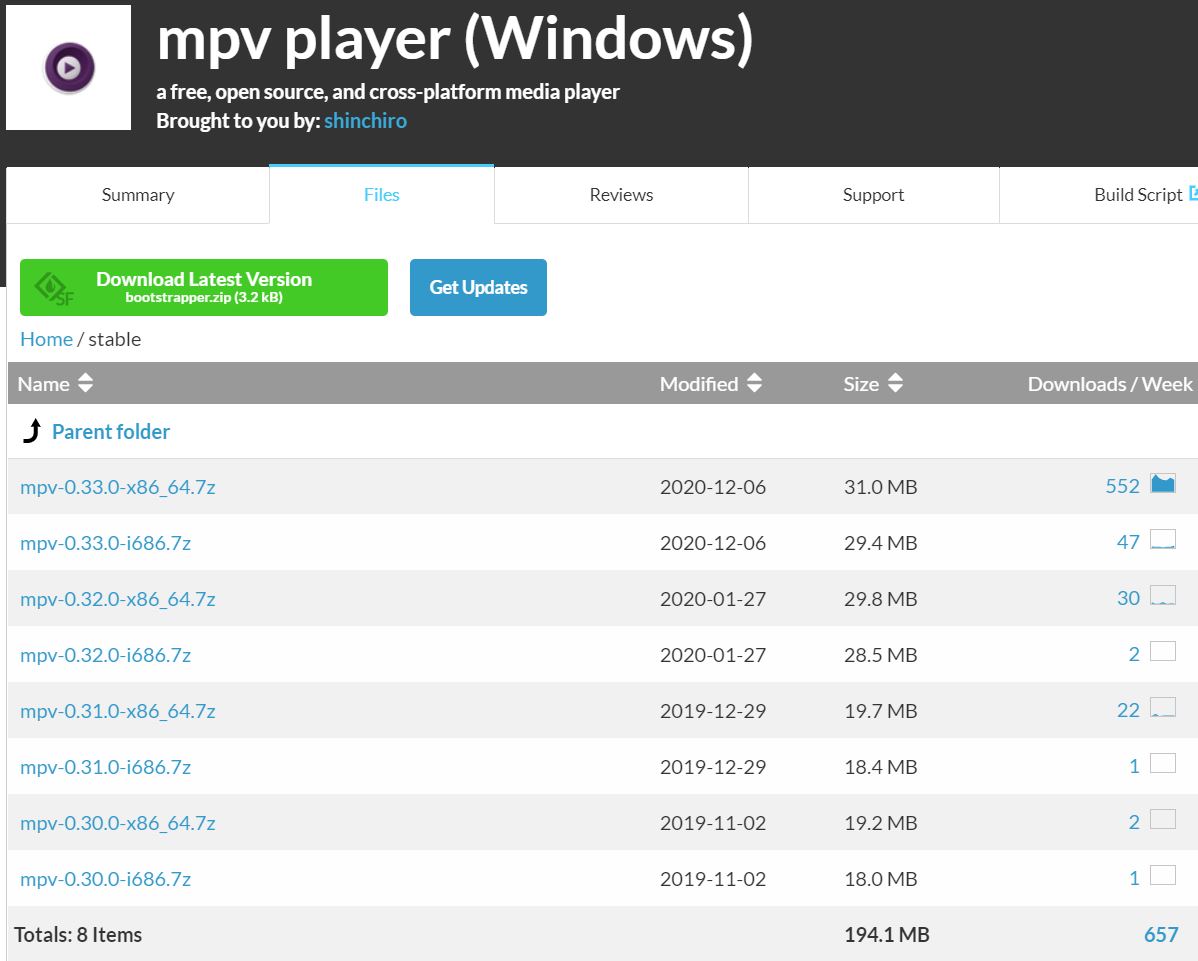 Click the "mpv-0.33.0-x86_64.7z" link to download the program. Note: At the time of writing this blog, this is the latest version of the MPV Player program, but it may be on a newer version when you are reading this. If so, as long as you download the top link that has "x86_64" in the filename you should be good to go.
The MPV program is downloaded in the compressed 7-Zip format (which is why the file ends with .7z). To extract the program, you will need to download the free 7-Zip program. Download the 64-bit x64 version.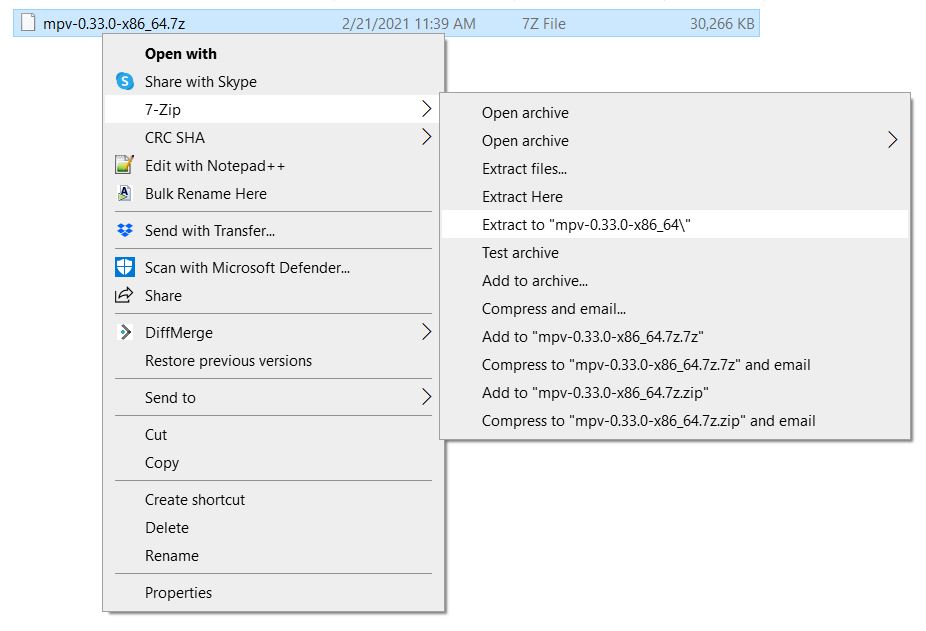 Next, right click on the "mpv-0.33.0-x86_64.7z" file > 7-Zip > Extract to "mpv-0.33.0-x86_64\". This will create a new folder labeled "mpv-0.33.0-x86_64", and inside that folder you will find the mpv.exe program file.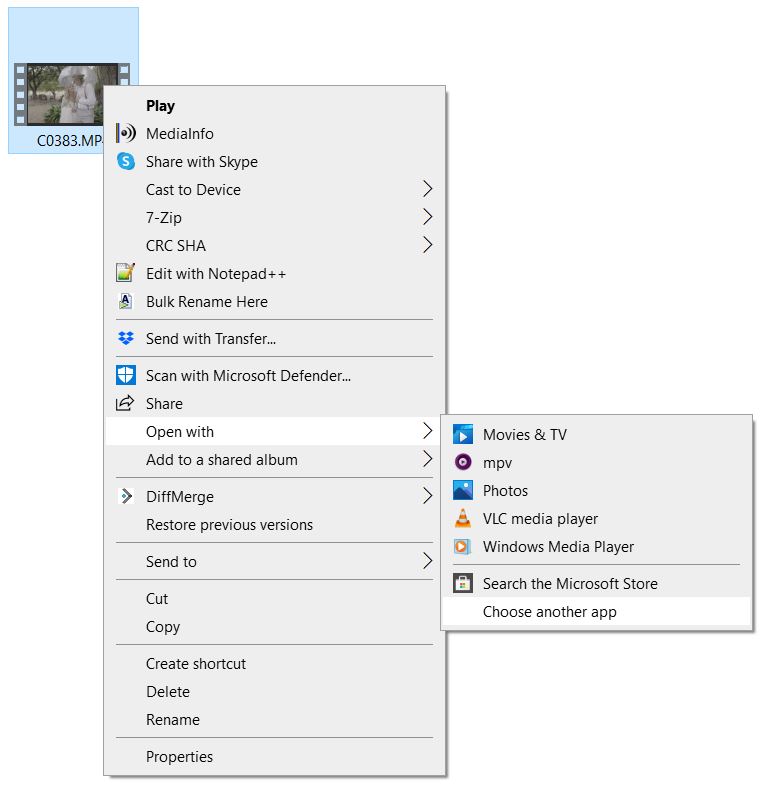 Almost done! Navigate to your 10-bit video file that won't play, right click on it, and select Open With > Choose another app. In the window that appears, scroll to the bottom and click "More Apps", then scroll to the bottom again and click "Look for another app on this PC". Navigate to where you saved the mpv.exe file, select it, and click open.
Your video will now open and playback smoothly in MPV Media Player!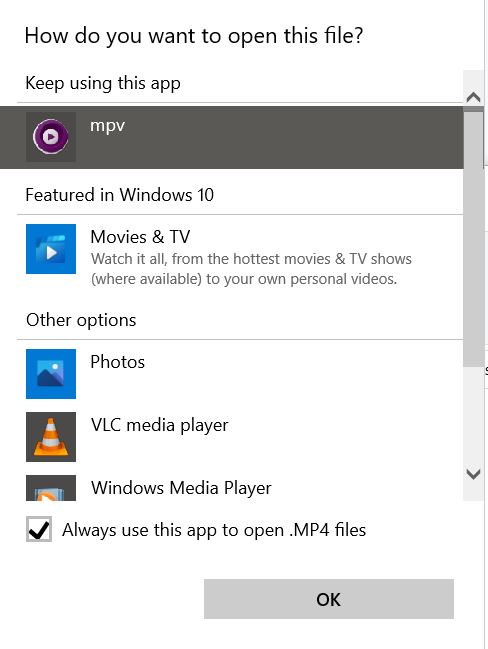 Last step! Right click on the video file again, go to Open with > Choose another app. Then select "mpv" from the list and check the box that says "Always use this app to open .MP4 files" (or .MOV/.MXF etc). Click Ok!
That's it! Your 10-bit video files will now automatically open with the MPV video player and playback smoothly.
Now here's another bonus fix for you. Do your video files not have thumbnail previews? Read my blog post for how fix that issue!