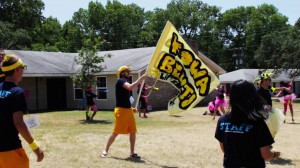 This post is a continuation of my previous post about

The History of Impact Retreat

. Last year, I was asked by the staff of Impact to help them create a promo video that would show incoming freshmen, their parents, and church leaders what Impact was all about. Halfway through editing, I realized it would be best to split the promo video into two parts, one featuring the history of

Impact Retreat

, and another promoting the camp. This video is the second half, and it shows everything that happens at the camp and why freshmen should attend.
I really enjoy filming interviews because they offer a firsthand recollection of events and are a powerful way of telling a story. This video featured interviews of the current and past leadership of Impact and showed scenes from what occurs at the camp. If you are going to be a freshman at Texas A&M or Blinn, you should definitely consider attending Impact!
Interested in having me film a promo video for your organization? Please contact me!