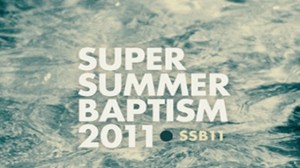 Last Summer I had the chance to work for Woodlands Church in The Woodlands, Texas with their Creative team.  I filmed, edited videos, and worked with some of the most talented people I have ever met.  On the day I arrived, I was immediately given the project of promoting the upcoming Super Summer Baptism that the church would be putting on in a few weeks.  The second day I showed up to work in a swimsuit and swam around in the baptism pool filming with my GoPro camera.  The footage I helped shoot there turned into two videos that Woodlands Church featured to their congregation of over 17,000 members.  This video is the first and was made with the intention of creating awareness of the baptism days.  It was a huge success and over 1,100 people were baptized!
Over the next month I will be posting various videos that I helped create for Woodlands Church.
:: Technical Details ::
Cameras
Lenses
Editing
If you or your church would like help with creating a video, please contact me and we can make it happen!